Fri Jul 1st 2011
Grocery Shopping Commuters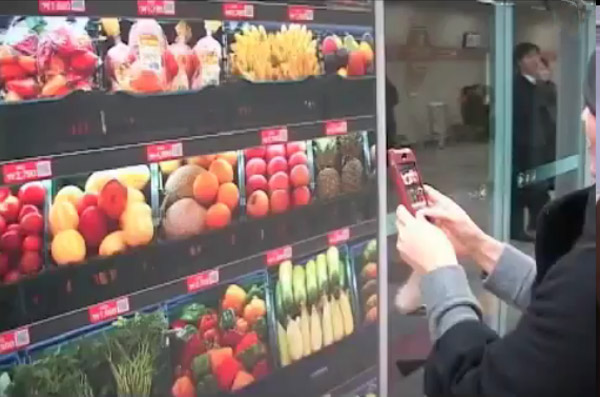 And the award goes to…..Tesco Korea.  This years Cannes Grand Prix Media Award winner had a goal of being the number one supermarket in South Korea.  To increase their market share without opening more stores, they created virtual stores in subway stations. 
Huge billboards display virtual shelves where commuters can scan QR barcodes using their mobile phone which immediately adds items to their shopping basket.  Within hours of the order the store can deliver the items to their home, often times just as they arrive.
In three months their online sales increased by 130%, and registered users went up by 76%.
Gerardo Marinas, CEO at Mediacom Spain explained at Cannes that it was a well deserved win.  "Marketers need to listen to their consumers and react quickly, constantly adapting to new information, trends, insights and opportunities."  Tesco obviously covered all of these bases.
Sounds very similar to, and a great example of, a certain charge given during a recent redbit at redpepper… BTW Tim, will you accept a late entry for the best representation of mobile app use?